Last month, the Act.ival for Future took place in Lübeck, Germany. 120 young people gathered in the Hanseatic city to get informed, take a stand and act on issues that matter to them. Tinneke - Member of the SAME Board - wrote about her experiences.
It was incredibly inspiring seeing so many diverse, young Europeans come together.
Tinneke Van Thielen - SAME Board
Especially in light of the European elections, which were coming up at the time, it was incredibly inspiring seeing so many diverse, young Europeans come together. Looking back on it now, after the event, what impressed me most was the evolution in the dynamics between the participants. In the span of three or four days, they went from being complete strangers to working together in a group and being genuine friends. I strongly believe that this ability to make fast yet meaningful connections with other, like-minded people is a quality inherent and typical to young Europeans and, by extension, to SAME.
Perhaps the most memorable part of the entire weekend was the public action on the last day, where we invited not only our participants, but also the public, to share with us their dreams for the future of Europe. The result was two large boards covered in post-its, detailing the people's wishes for a strong, united Europe. "United in diversity," one of the post-its said, and while we gathered there in the square, nothing in common but our shared European hopes and dreams, we truly were just that – united in diversity.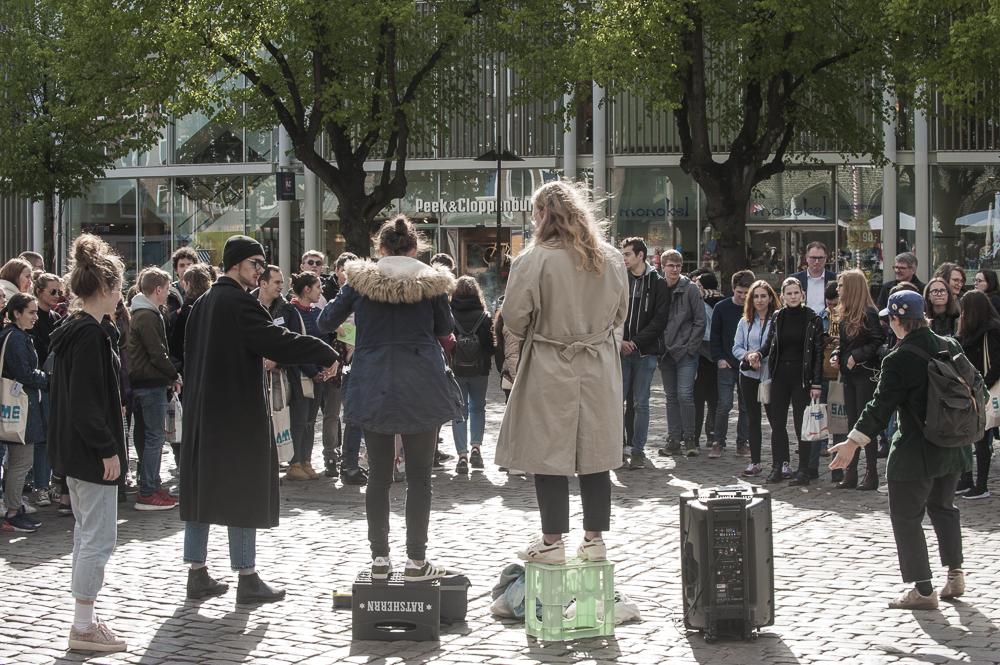 After the Act.ival, my hope for the future of Europe is simple: that we remember how we felt during that weekend. That we look back on the friendships we made there for many years to come. That, every now and again, we think back on the different ways of living that we saw in the documentary "Tomorrow", and that we find a way to live our best lives without damaging the future of the planet. And, most of all, that we hold tight to the feeling of being united in diversity and honour it every time we go to the polls, every time we are given the opportunity to stand up for people's rights, and every time we meet someone who is not quite like us.